Venture capital firm co-founder resigns amid sexual harassment scandal
Silicon Valley has recently been hit by a series of complaints about inappropriate behavior in the workplace. Not long ago, Uber CEO Travis Kalanick stepped down amid allegations of sexual harassment within the ride-hail company. Just a week later, Justin Caldbeck resigned as managing partner of Binary Capital after six women accused him of making sexual advances. Binary Capital is an Oakland-based venture capital firm cofounded by Caldbeck.
Although he initially denied the allegations, Caldbeck later issued a public apology after more details emerged. "It is outrageous and unethical for any person to leverage a position of power in exchange for sexual gain," he wrote in a statement, "It is clear to me now that that is exactly what I've done."
The six women, who work in the tech industry, said that Caldbeck had sexually harassed them while in a business setting. Often the advances happened while they were seeking funding for their own startups. His predatory behavior ranged from explicit late-night text messages to groping. Binary is investigating the allegations.
Caldbeck has also been sued by former employee Ann Lai for harassing her following her resignation from Binary Capital in May 2016. Lai claimed Caldbeck kept sending her text messages after she left the company.
Caldbeck threatened her not to divulge any information about her experience at the company. According to the complaint, Lai said she resigned from Binary Capital due to its "sexist and sexual environment" including a female-specific dress code and inappropriate behavior with female employees during company events.
In the male-dominated venture capital industry, female entrepreneurs who experience harassment often do not know where to turn due to the power dynamics at play. However, the fact that more women in the tech world are going public with their sexual harassment claims is an encouraging sign that things are slowly changing.
08.25.22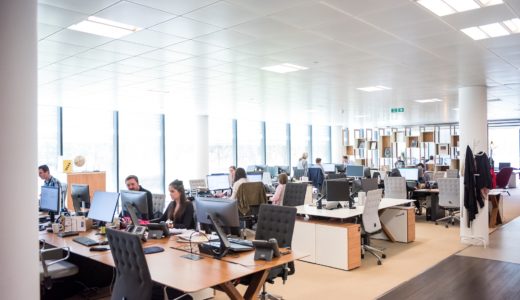 The California Department of Fair Employment and Housing (DFEH) recently sued one of the world's largest video game publishers for sexual harassment, discrimination and unequal pay. The lawsuit has sent shockwaves throughout…