Jason Erlich made me feel like I was in the right place right away. I would recommend him to anyone.
- Susan W., Pacifica
I will listen carefully to your story so I can fight to vindicate your rights
Jason produces consistent results for his clients because he takes the time to listen, understand each situation, and assess every case in light of an individual client's goals. Jason will never use a pre-planned, one-size-fits-all approach to your case. He knows it is his obligation to serve his clients' best interests and work toward their personal goals on a case-by-case basis. If your employer has treated you illegally, Jason will fight to obtain the resolution you deserve.
Jason Erlich
Jason Erlich is an employment attorney who exclusively represents workers who have been treated wrongfully. He handles cases concerning workplace disputes, such as wrongful termination, sexual harassment, wage and hour violations, and class action lawsuits. Over his more than twenty years in practice he has successfully held many employers, companies and governments accountable for their actions against the people who work for them.
Many employees feel helpless and powerless in the workplace, and helping them vindicate their rights is the right thing to do.
Jason is a California native, growing up in Oakland and eventually basing his law practice in the San Francisco Bay area. His interest in employment law and worker's rights started early, as he witnessed how the people within his working-class community experienced discrimination and other difficulties at work. Jason's career goals began when he saw honest and hardworking people being taken advantage of. He was also inspired by history's greatest civil rights attorneys, such as Thurgood Marshall, whose legacies shaped the employment attorney he is today.
My parents were heavily involved in community organizing. Seeing neighbors and friends' parents struggle in the workplace gave me a sense of purpose that I wanted to help others.
Jason graduated magna cum laude from the University of California, Los Angeles and then received his law degree from Hastings College of the Law. He was admitted to the California bar in 1999 and has practiced ever since. Before becoming an attorney, Jason worked as a union organizer. In this job he helped workers in the public sector ensure that their rights were upheld in the workplace, which further solidified his commitment to workers everywhere.
Employment laws are changing all the time and Jason takes great pride in evolving along with them. He also takes every opportunity to volunteer, working with individuals on employment law issues at the non-profit Legal Aid at Work—Workers Rights Clinic and helping low income tenants facing evictions at the Bar Association of San Francisco's Justice & Diversity Center. He also takes on pro bono cases with the federal court's legal assistance project.
I am very sympathetic and empathetic to my client's problems. I listen carefully and try to find the best results.
Jason Erlich understands how much person's job means to them and their families and how powerless they can feel when their livelihoods are threatened. Being illegally terminated from a job or mistreated by an employer has a huge impact on every aspect of life. His passion lies in empowering and protecting those who feel they are facing impossible odds when they challenge their employer.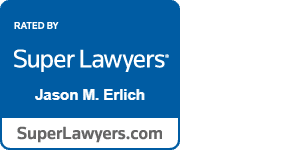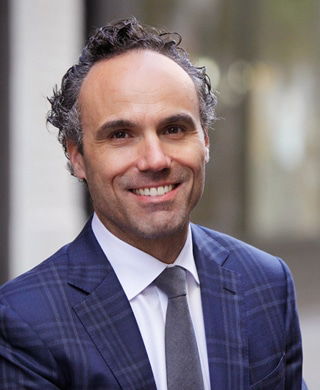 Amazing service: our commitment
I will be approachable and accessible
When you hire us, you will work directly with an attorney who will be there to answer any questions. We are available to our clients and provide personal service that is unrivaled.
I will always fight for my clients
We are passionate about working to level the playing field and defending the rights of workers against employers who act illegally.
I will be understanding and empathetic
We understand the intricacies of employment law, and we listen carefully to our clients' goals. We fight for the results that are best for you.
I will guide you through the case
We know the legal process can be emotionally taxing. Your attorney will be there to answer questions and address your concerns the entire way.