How Much Does It Cost to Hire An Employment Lawyer in Oakland?
If you have been wrongfully terminated, not paid your wages, harassed or discriminated against at work, you may be seeking an attorney to help you hold your employer accountable. Hiring an experienced Oakland employment lawyer can have a tremendous impact on your case, increasing your chances of a successful outcome. It is natural, however, to be concerned about how much the services of skilled legal counsel will cost you.
Deciding to hire an employment lawyer is a big decision, and workers often worry about whether they will be able to afford the legal fees. A valuable service that employees can take advantage of is free consultations.
Many employment law firms offer free consultations that allow you to discuss your case with an attorney without committing to hiring them. During this initial conversation, you can learn about your legal options and ask questions about what to expect during the lawsuit process. You can also find out about the law firm's fees and billing policy to get an idea of how much the legal representation will cost.
If you decide to move forward with hiring an employment lawyer, the good news is that you will typically not have to pay any out-of-pocket expenses. Many employment attorneys handle cases on a contingency fee basis, meaning they only get paid if they win your case.
Under a contingency fee arrangement, you will not be charged anything until the law firm recovers damages for you. If your employment lawyer is successful, they will take a certain portion of the award or settlement you receive. A lot of different factors affect how employment lawyers determine their fees, such as the complexity of the legal matter and the amount of time spent on the case.
At Erlich Law Firm, we recognize that workers often feel hesitant about hiring an employment lawyer when they are already struggling with lost wages and emotional distress arising from unlawful treatment at work. Along with offering free consultations, we will not charge you any legal fees until we recover maximum compensation for you. If there is no recovery, there is no cost to you.
Erlich Law Firm has a track record of getting compensation for clients in over 99 percent of the cases we take. We are dedicated to fighting for workers' rights in Oakland and throughout the East Bay. Our law firm handles a wide range of employment claims including wrongful termination, retaliation, discrimination, sexual harassment and unpaid wages.
If you are ready to talk to an experienced Oakland employment lawyer about your case, contact us today to schedule your free and confidential consultation. There is never any charge for the initial phone conversation. Call 510.390.9140 or fill out this form.
08.25.22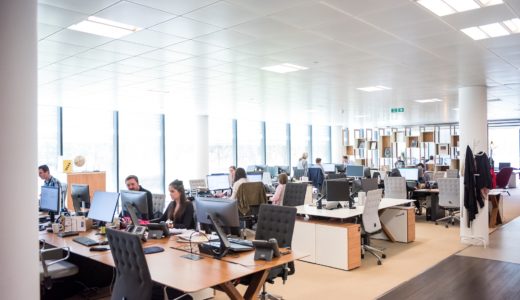 The California Department of Fair Employment and Housing (DFEH) recently sued one of the world's largest video game publishers for sexual harassment, discrimination and unequal pay. The lawsuit has sent shockwaves throughout…