COBRA Health Care Benefits
Despite the acrimony surrounding President Obama's signing of the Patient Protection and Affordable Care Act (better known as the health care bill), many of the most important provisions to bring health care to the uninsured – such as portability of benefits and coverage under "health care exchanges" – do not take effect until 2014.
For many workers who have lost their jobs and the healthcare benefits attached to the employment, the only viable healthcare option is COBRA, and in California, Cal-COBRA.  Under COBRA (the acronym for the "Consolidated Omnibus Reconciliation Act"), former employees can continue their employer-sponsored healthcare coverage without a gap in coverage or being denied coverage for pre-existing conditions.
Healthcare coverage under COBRA still requires the individual to pay the full cost of the monthly premiums and out-of-pocket health care expenses.  The cost, however, is based on the group rate available to the employer rather than the rate available for individual/family insurance, not to exceed 102% (federal) or 110% (California) of the regular premium for the first 18 months.
In the 2008 stimulus package, the federal government paid up to 65% of the insurance premium cost for 15 months.  Unfortunately, the law expired on March 31, 2010, and currently bills are pending in both the House and Senate to renew the subsidy.
COBRA coverage is contingent on certain "qualifying events" such as a reduction in hours, divorce or separation of the covered employee, voluntary resignation, retirement, or generally any employment separation from the employer.  The one exception is termination of employment for "gross misconduct" which includes any intentional, deliberate, extreme or outrageous act that "shocks the conscience."  The burden of establishing gross misconduct lies with the employer.  If the employer chooses this argument, the former employee must be notified that COBRA coverage will be denied and must be afforded an opportunity to appeal the decision.
The length of coverage under COBRA varies according to the nature of the qualifying event.  For termination of employment or reduction in hours, the period of coverage is 18 months.  If the qualifying event was for reasons other than termination or reduction in hours, coverage can extend up to 36 months.
Despite being entitled to coverage, COBRA coverage is not guaranteed for the 18 months and may end earlier for several reasons, including failure to pay premiums on a timely basis; the employer ceases to maintain a group healthcare plan; coverage is obtained with another employer group healthcare plan; or the beneficiary becomes entitled to Medicare benefits.
08.25.22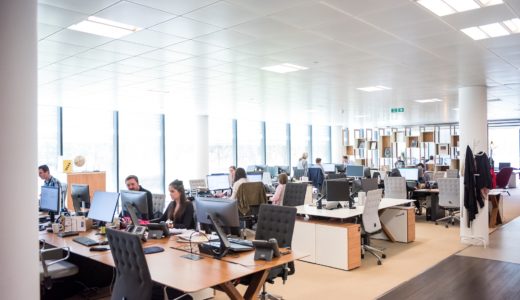 The California Department of Fair Employment and Housing (DFEH) recently sued one of the world's largest video game publishers for sexual harassment, discrimination and unequal pay. The lawsuit has sent shockwaves throughout…