Rising number of sexual harassment lawsuits signals change
The launch of movements like #MeToo and Times Up has brought sexual harassment to the forefront of the public conversation over the past few months. The impact is being seen in workplaces across California and reflected in a growing number of harassment lawsuits, which is set to be the highest in recent years.
The Oakland Chronicle reported that sexual harassment claims and lawsuits were on the rise in 2017. Last year there were over 3,500 federal lawsuits filed in relation to workplace harassment, marking a significant increase from the previous year. The data was released by Lex Machina, a Menlo Park analytics firm.
Experts have attributed the rise in sexual harassment complaints to several reasons. One of the key forces has been a slew of prominent public figures facing media scrutiny or resigning due to various sexual harassment and assault allegations surfacing against them. These include film producer Harvey Weinstein, actor Kevin Spacey, media personality Matt Lauer, state Assemblyman Matt Dababneh and many others. Former USA gymnastics team doctor Larry Nassar was recently sentenced to up to 175 years in prison for decades of sexual misconduct.
Lex Machina legal data scientist Brian Howard said the widespread reporting of Uber's discriminatory treatment of female employees has also played a role. In February last year, former Uber engineer Susan Fowler wrote a blog post that pointed to a problematic work culture at the ride-hailing company. She documented her experiences of sexual harassment while working there.
The increase in the number of sexual harassment lawsuits indicates that California women are becoming more willing to report such behavior in the workplace. However, the Lex Machina data accounts for just a portion of harassment that can take place at work. Many complaints to human resources departments across the country still go unreported to state or federal government and do not result in lawsuits.
08.25.22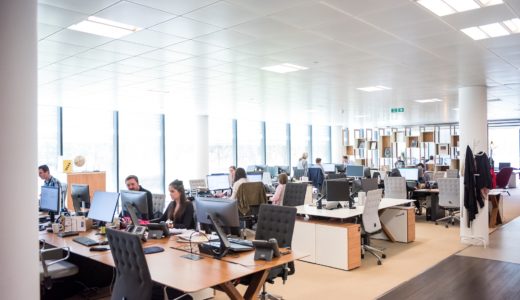 The California Department of Fair Employment and Housing (DFEH) recently sued one of the world's largest video game publishers for sexual harassment, discrimination and unequal pay. The lawsuit has sent shockwaves throughout…