California EDD to pay $2 million in disability discrimination lawsuit over an office chair
Under California law, certain employers are required to provide reasonable accommodations to workers with disabilities. Accommodations such as altering work schedules or installing assistive equipment can allow employees to carry out the essential tasks of their job.
 
In a recent disability discrimination lawsuit, an office assistant with disabilities received a $2.1 million settlement when her employer retaliated against her for requesting a special office chair and modification of her work duties. The plaintiff, Laura Torres, worked at the Employment Development Department (EDD) office in San Francisco.
 
Torres had back surgery a year after starting work. In a memo to EDD bosses, her doctor recommended they purchase a special chair so she could continue working without too much pain.
 
Torres requested a specific model that cost $1,200. Instead of accommodating her need for the chair, the EDD suggested cheaper alternatives that left her unable to go through the workday without considerable pain.
 
Torres then went on medical leave. She filed a complaint with the Equal Employment Opportunity Commission (EEOC), alleging that delaying the office chair's purchase was a form of disability discrimination. The EDD eventually bought the requested chair, which enabled Torres to return to work.
 
Upon her return, Torres asked for further accommodation as she needed frequent bathroom breaks due to her condition. Initially, the employer granted her request to be removed from switchboard duty and assigned work near the restroom.
 
However, Torres was moved back to switchboard duties after an EEOC investigator came to the office to follow up on her earlier chair-related complaint. While the EDD maintained that answering phones was part of her job, Torres claimed her employer retaliated against her.
 
The EDD refused to take Torres off switchboard duty even though there was an incident in which she failed to reach the bathroom in time. She lost 50 pounds because she avoided eating and drinking during her shifts to avoid another accident.
 
Torres took a second medical leave and did not return to work after her boss denied her request for extending the leave. Ultimately, she won a settlement in a disability discrimination and retaliation lawsuit against the EDD.
 
Employees who are disabled have the right to request reasonable accommodations. Under California law, employers are required to participate in good faith and a timely interactive process to discuss accommodations. Accommodations must be provided unless doing so would cause the employer undue hardship, such as excessive cost.
08.25.22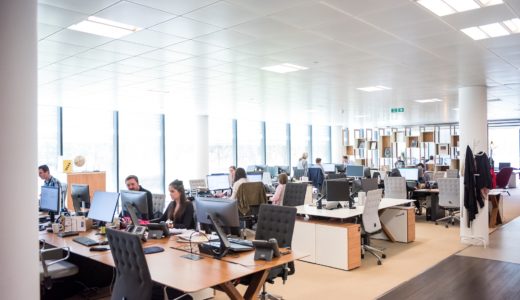 The California Department of Fair Employment and Housing (DFEH) recently sued one of the world's largest video game publishers for sexual harassment, discrimination and unequal pay. The lawsuit has sent shockwaves throughout…