Tesla Worker Awarded A Million Dollars In Complaint About Racial Slur
A former Tesla employee was awarded around $1 million after filing a legal complaint alleging supervisors called him the N-word at the electric carmaker's northern California factory. Following a closed-door proceeding, an arbitrator found Tesla liable for harassment as the company failed to stop the use of the racial slur.
Melvin Berry, 47, started working as a materials handler at Tesla in 2015. However, he quit his job just under a year and a half later after suffering harassment at the Fremont plant.
In 2017, Berry filed two complaints against his Tesla supervisors with the California Department of Fair Employment and Housing. He claimed he confronted the supervisors about the racial slur, but they ignored his complaints. Instead, he was forced to work longer hours and push heavier loads.
Berry allegedly suffered sleepless nights, panic attacks, depression and anxiety as a result of his experience at Tesla. In her ruling, arbitrator Elaine Rushing found evidence that two Tesla supervisors directed racial slurs at Berry, which harmed his mental health and emotional wellbeing. Rushing said that under the law, even a single instance of an employee being targeted with the N-word by a supervisor can be considered severe harassment. She was also troubled by the work culture at Tesla.
This is not the first racial discrimination case Tesla has faced. Since 2017, Berry and two other former employees have filed racial discrimination lawsuits against the automaker. The company has been accused of ignoring the use of racial slurs on the assembly line and the presence of offensive symbols in common areas.
Many large companies require employees to sign contracts that include an arbitration clause. Arbitration typically means employees give up their right to sue the employer in court. As a result, disputes are kept confidential between employees and employers. Because the process of collecting evidence is more restrictive, arbitration makes it harder to prove claims of wrongdoing.
In this case, court filings showed the arbitrator found Berry's allegations more credible than Tesla's denials. As a result, the ruling went in his favor.
Discrimination and harassment have no place at work. If you have been discriminated against based on your age, race, gender or other legally protected characteristics, contact Erlich Law Firm right away. An experienced employment lawyer can help you hold your employer accountable.
08.25.22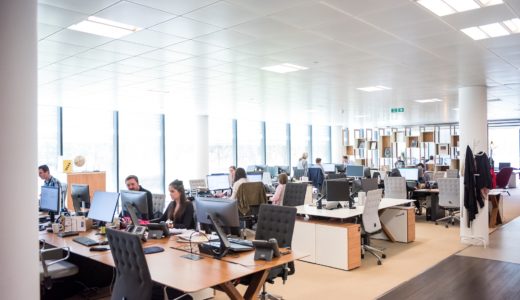 The California Department of Fair Employment and Housing (DFEH) recently sued one of the world's largest video game publishers for sexual harassment, discrimination and unequal pay. The lawsuit has sent shockwaves throughout…