CVS Pharmacists To Get Over 10 Million Dollars In Overtime Class Action
CVS Pharmacy agreed to settle a class-action lawsuit that accused company management of failing to properly pay pharmacists their overtime wages. A federal judge in California gave final approval to a settlement agreement totaling $10.4 million.
CVS required pharmacists and other staff to complete mandatory training modules within their work times as a condition of employment. The 2016 lawsuit, filed in the U.S. District Court for the Central District of California, sought back pay for the off-the-clock training time.
Plaintiff Sevag Chalian represented a class of 25,000 workers who accused CVS of failing to pay overtime for the required training. Each class member is expected to receive around $300 in damages. Chalian's case was merged with a similar complaint brought against CVS in the Northern District of California.
CVS violated California labor law by reportedly paying pharmacists for the time it expected the training to take rather than the actual time employees spent on the modules. Employers are required to pay employees for mandatory training time unless attendance is voluntary, the training takes place outside regular work hours, it has no direct link to the worker's job and the worker does not do productive tasks during the training.
In this case, the CVS training did not appear to meet the above four criteria. Pharmacists were urged to complete the training during their breaks or remotely from home. Additionally, the training modules were specific to CVS. Attendance is not considered voluntary if employees are led to believe they may be fired or experience other negative consequences for their absence from training.
The lawsuit concerned the issue of paying employees for hours scheduled instead of hours worked, which deals with legal matters of time rounding. Both California and federal labor laws generally allow employers to engage in time rounding unless the practice routinely leads to the underpayment of employees, as alleged in Chalian's lawsuit.
Given the complexities of overtime law in California, it can be hard to understand your rights at times. If you suspect your employer is withholding the overtime pay you are owed, speak to an experienced Oakland employment lawyer right away.
Although Erlich Law Firm was not involved with this case, our law firm is dedicated to helping workers recover the wages they are owed. Contact us today to learn more.
08.25.22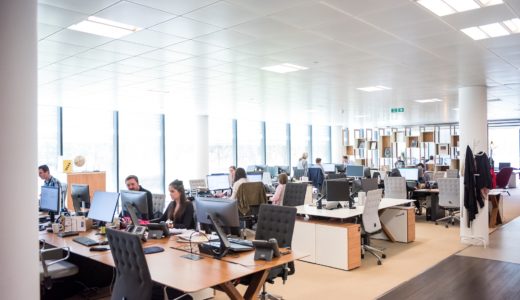 The California Department of Fair Employment and Housing (DFEH) recently sued one of the world's largest video game publishers for sexual harassment, discrimination and unequal pay. The lawsuit has sent shockwaves throughout…