San Francisco's Z & Y Restaurant to Pay Workers 1.61 Million Dollars For Wage Theft
Wage theft is a term that covers many different violations. Failing to pay workers overtime, withholding tips and not allowing rest breaks are just some examples of ways in which employers may be violating wage and hour laws. When workers who experience similar forms of wage theft speak up, they can hold their employer accountable.
Twenty-two workers at San Francisco Chinatown's Z & Y Restaurant recently won a $1.61 million settlement over allegations of unpaid wages. The settlement included almost $600,000 in tips that workers said the restaurant withheld from them. It covers unpaid overtime, tips, minimum wages, sick leave and related penalties.
The lawsuit was first filed in 2018 and involved immigrant workers who were cooks, servers and bussers. One restaurant worker said he was not paid overtime despite working 11-hour shifts some days. He was often unable to take breaks, and the restaurant regularly withheld his tips.
The workers described the work environment as "exhausting" and feared losing their jobs if they spoke up about the conditions. Five staff members will also receive $70,000 in a separate settlement over allegations that the restaurant retaliated against them for complaining about the unpaid wages. Z & Y allegedly engaged in various forms of illegal retaliation, including cutting their hours or firing them.
In another victory for the workers, the restaurant owners agreed to provide paid workers' rights training, bilingual manuals, fair scheduling practices and a transparent tip distribution policy. The workers had limited English skills and lacked knowledge about California labor laws. However, they were able to file a successful wage theft claim against their employer with the help of the Chinese Progressive Association and other organizations.
The workers said they were inspired to stand up for their rights by employees at other Bay Area restaurants, such as Kome Japanese Seafood Buffet and Yank Sing, who won multi-million-dollar settlements in similar wage theft cases. Although Erlich Law Firm was not involved with this case, we are dedicated to helping employees who have been wronged by their employers.
If you suspect your employer is withholding your hard-earned wages, contact our experienced Oakland employment lawyers. Schedule a free consultation with Erlich Law Firm to discuss your situation with an attorney.
08.25.22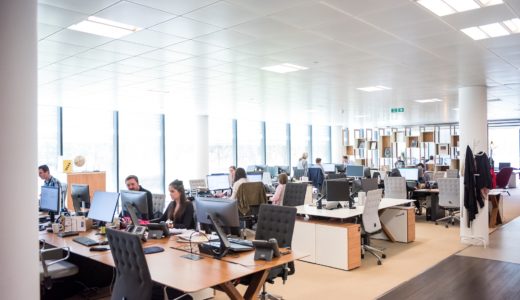 The California Department of Fair Employment and Housing (DFEH) recently sued one of the world's largest video game publishers for sexual harassment, discrimination and unequal pay. The lawsuit has sent shockwaves throughout…