Walmart Faces Unpaid Wages Lawsuit Over COVID-19 Screenings
The COVID-19 pandemic has led to many changes in workplaces across California. While some employees are continuing to work from home, other workers face additional protocols necessary for on-the-job safety.
A lawsuit is accusing Walmart of failing to pay workers for time spent going through mandatory COVID-19 screenings. In a proposed class action brought in the U.S. District Court for the Eastern District of California, a group of current and former Walmart employees in California claimed the company did not pay them full wages for all hours worked.
One of the lead plaintiffs is Amado Haro, a current Walmart employee who worked at a Merced store. The other plaintiff representing the class is Rochelle Ortega, a former Walmart employee employed at a Roseville store. As hourly workers, they were required to clock in ahead of each shift and clock out at the end.
At the start of the COVID-19 pandemic, Walmart began requiring all hourly, nonexempt workers to undergo a pre-shift check for coronavirus symptoms. Employees were not permitted to clock in until they cleared the physical and medical examination. They had to be at the workplace at least half an hour before a scheduled shift to undergo the screening process before their workday started.
The lawsuit alleged Walmart's policy was illegal as it violated California labor law and the federal Fair Labor Standards Act. It claimed the COVID-19 screenings should count as compensable time worked because they were not optional. Employees were under Walmart's control during the entire process and did not have the option to use the "time effectively for their own purposes." They had to follow instructions or risk facing discipline, including possible termination.
During the COVID-19 screenings, each worker would have to line up, have their temperature taken, and answer health-related questions. The process lasted an average of 10 to 15 minutes. Upon completing the check, employees would be allowed to clock in after receiving stickers and personal protective equipment. If there were concerns after the initial examination, the employee would have to undergo a second check with follow-up questions.
Under California labor law, employees must be compensated for all hours worked. Hours worked refer to the time during which an employee is under an employer's control. At issue in the Walmart case is how the company controlled the employees' behavior during the screenings. A Walmart spokesperson claimed that hourly employees were paid for time spent undergoing the COVID-19 checks through an automatic addition to their paychecks.
In their complaint, the Walmart employees cited a previous case centered on Apple Store employee security checks. The Apple Store was ordered to pay employees for time spent waiting for and undergoing mandatory bag searches at the end of each shift.
Ultimately, employees should be paid in full for all hours worked, including their regular wages, overtime, bag checks and other payment types. Sometimes an employer's policies may not be clear, leading workers to feel confused about the wages they are owed. Employers are responsible for effectively communicating their compensation policies to employees and making sure they are not committing any wage violations.
If you suspect your employer has engaged in wage theft, speak to an experienced Oakland employment law attorney. Erlich Law Firm is ready to stand up for your rights as an employee. We will determine if you have been wronged under the law and help you understand your legal options. Contact us today for a free initial consultation.
08.25.22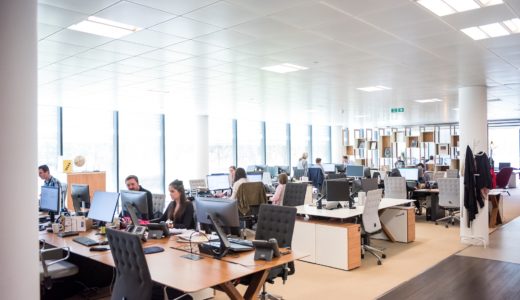 The California Department of Fair Employment and Housing (DFEH) recently sued one of the world's largest video game publishers for sexual harassment, discrimination and unequal pay. The lawsuit has sent shockwaves throughout…