Former Employees May Use Client Lists to Solicit Customers Unless the List Is a Trade Secret
In the latest installment of California's fair competition law, an appellate court provided additional guidance about the scope and extent that employees can solicit clients of their former employer.
In the case of The Retirement Group v. Galante, a group of former employees for the Retirement Group (TRG) joined a competing firm and began contacting their former clients some of whom transferred their brokerage accounts. TRG sued the former employees and received an injunction prohibiting the former employees from "directly or indirectly soliciting any current customers to transfer any securities account or relationship . . ." However, a second clause in the injunction stated that the former employees could not use any information which was found "solely and exclusively" on TRG databases. The former employees appealed the injunction as unfairly limiting their right to compete with TRG because in essence they could not contact any brokerage clients without running afoul of the injunction.
Previous cases have established that customer lists could qualify as a trade secret if the employer took appropriate action to meet the trade secret qualification (i.e. the list has independent economic value providing a substantial business advantage, is not generally known to the public, and reasonable steps are taken to protect its confidentiality). However, if the information on the customer list was available from public sources (e.g. business directories) or if the employer had not taken sufficient steps to protect the list (e.g. lists were in employees personal possession), then the customer list was not likely to be considered a trade secret.
Further, a line of cases had found that an employer could prohibit former employees from soliciting clients either through a contractual relationship (e.g. pre-employment non-compete agreements or a severance agreements). Well settled law had held that former employees could announce the opening of a new business or the joining of a new employer, and that it was within fair competition if the clients jumped ship.
Now, under a series of decisions (most notably Arthur Anderson v. Edwards and the current decision) courts seem to be leaning towards a view that former employees can freely contact and even "solicit" clients of their previous employer as long as the source of information is not a trade secret. As the decision noted, "[I]t is not the solicitation of the former employer's customers, but is instead the misuse of trade secret information, that may be enjoined."
Thus, a word of caution for employers and employees – merely asserting that a customer list is "confidential" or "proprietary" is no longer good enough to prohibit former employees from contacting clients if the employees go on to a competitor. For employers, a careful review of any confidentiality or non-compete agreements is required to ensure that any clauses do not violate the new unfair competition landscape. And for employees, so long as the customer list is not a trade secret, it appears that openly contacting clients is permitted.
08.25.22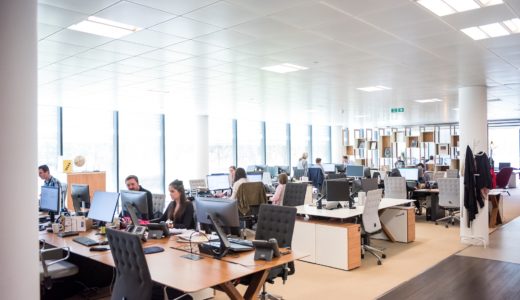 The California Department of Fair Employment and Housing (DFEH) recently sued one of the world's largest video game publishers for sexual harassment, discrimination and unequal pay. The lawsuit has sent shockwaves throughout…