Former Walmart Pharmacist Gets 27 Million Dollars in Retaliation Lawsuit
A former Walmart pharmacist was awarded $27.5 million in damages after the District Court of Central California found the company wrongfully terminated her in retaliation for complaining about noncompliance issues. She and three other coworkers filed an underlying class-action lawsuit against the employer for wage and hour violations.
Pharmacist Afrouz Nikmanesh claimed Walmart wrongfully terminated her in September 2014 after she complained about multiple workplace violations. She spoke up about Walmart's noncompliance with California law.
The company charged Medicare patients more than the Medi-Cal prescription reimbursement rate and did not provide Medicare discounts to qualifying beneficiaries. According to Nikmanesh, Walmart also failed to submit weekly data reports to the California Department of Justice as required by law.
In the class-action lawsuit against Walmart, Nikmanesh and other pharmacists claimed the employer denied overtime pay along with legally mandated meal and rest breaks. Employees were unable to take any breaks as Walmart had a policy that barred them from leaving the pharmacy unattended. Given the shortage of available pharmacists, workers effectively had no choice but to work throughout their shifts without any breaks.
In addition, Walmart provided inaccurate wage statements that failed to account for all hours worked. The plaintiffs also said they were forced to obtain immunization certifications but not compensated for the time spent preparing for the exam.
Nikmanesh reported Walmart's violations to her supervisors. Instead of investigating the compliance issues, the employer fired her in retaliation for her complaints.
The pharmacist received $40,000 for economic losses, 100,000 for non-economic losses and $60,000 for future non-economic losses. She was also awarded $27.3 million in punitive damages in the lawsuit.
Under California labor laws, workers have the right to speak up about their employer's illegal activities without the fear of retaliation. Contact Erlich Law Firm right away if you were fired in retaliation for complaining about workplace violations or unpaid wages. An Oakland employment lawyer will advise you of your legal options for pursuing damages.
08.25.22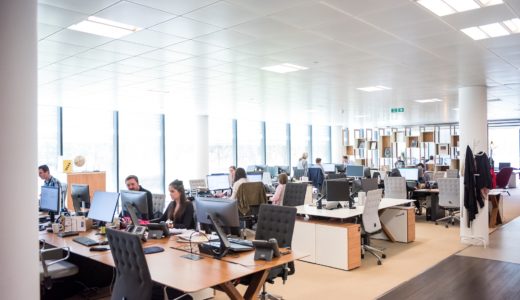 The California Department of Fair Employment and Housing (DFEH) recently sued one of the world's largest video game publishers for sexual harassment, discrimination and unequal pay. The lawsuit has sent shockwaves throughout…