McDonald's workers file sexual harassment complaints
Fifteen hourly workers from across the country have filed complaints against McDonald's alleging serious incidents of sexual harassment. They claimed the fast food company's training policies fail to protect employees from sexual advances and inappropriate workplace behavior.
Cooks and restaurant cashiers from eight states filed complaints with the Equal Employment Opportunity Commission (EEOC). They reported experiencing lewd comments about their appearance and sexual orientation, touching, groping and being shown pornographic images by coworkers, supervisors and managers.
A McDonald's worker in Folsom, California, allegedly received a text message from her supervisor offering $1,000 for oral sex. After complaining to management, her hours were reduced and she was eventually forced to quit.
All the current and former employees who filed complaints with the EEOC are members of Fight for $15. Fight for $15 is an advocacy group pushing for higher hourly wages and union rights for workers.
Many workers endure sexual harassment and other mistreatment at the workplace out of fear of retaliation, whether it involves losing their jobs or suffering a pay cut. A few employees said when they reported sexual harassment to management, they were told it was their fault. In many cases, no action was taken. In others, superiors retaliated against the employee by cutting their work hours.
"A lot of sexual harassment goes unreported," EEOC spokesperson Christine Nazer told The Huffington Post. "Workers may fear consequences of speaking up, losing their jobs or creating even worse working conditions for themselves. For low-paid workers, the situation is even more fraught. They may feel they have no choice but to endure this treatment."
[footer block_id='778′]
08.25.22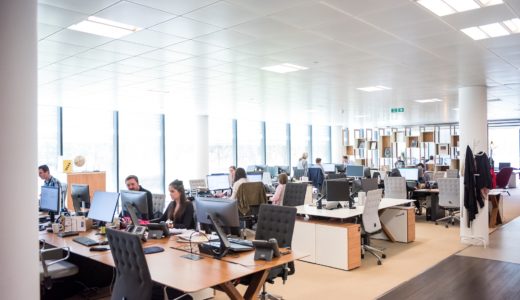 The California Department of Fair Employment and Housing (DFEH) recently sued one of the world's largest video game publishers for sexual harassment, discrimination and unequal pay. The lawsuit has sent shockwaves throughout…